Vietnam Latin Xperience 2017!
24-26 November 2017
GREETINGS FROM VIETNAM LATIN XPERIENCE TEAM
H
ello All,
Vietnam Latin Xperience is coming up fast, and we are so excited to see you here! We have been planning for many months, so we hope you truly enjoy the experience – from the beautiful venue, to the late-night parties, to the chaotic yet calm atmosphere of Hanoi.
GENERAL INFO
LOCATION: The event will be taking place at: Cung Xuan Palace (
No. 1 Vo Thi Sau Street,
Hanoi
). This is a beautiful venue that we will divide into three sections during the day for workshops (each one for salsa, bachata, and kizomba) and 2 sections at night for social dancing.
For those who are attending bachata bootcamp and kizomba bootcamp, the bootcamp venue is Beso Latino Dance Studio, 5th floor Mayfair Building, 
20 Hang Tre
. The studio is located in the old quarter, walking distance to numerous restaurants, shops, etc.,.
Get excited for all our talented guest artists from around the world, including France, USA, Spain, Italy, and others. Hanoi's dancing scene has been growing for over 10 years into the large dance community we have today, with multiple studios, parties almost every night of the week, and dedicated dancers of salsa, bachata, kizomba, and more! We look forward to sharing our passion for dancing with all our guests and learning from each other.
HANOIOFFICIAL HOTEL:
Our official hotel for the event is Hanoi Authentic Hotel (
13 Lý Thái Tổ Street,
Hoàn Kiếm, Hà Nội
). We will offer free shuttle rides for full pass holders to and from the venue in the afternoon and evening.
To get to Hanoi Authentic Hotel from the airport, we suggest taking a taxi or uber. If you take a taxi, it should cost up to 300,000 VND (~13 USD) to get to old quarter, so don't fall for tourist traps!
A cheaper hotel option is the May De Ville Legend Hotel (1 Hai Tuong Lane, 
24
Ta Hien Street, Hoan Kiem, Hanoi
). This hotel is in a small alley in the center of busy old quarter, so be careful as it might be a bit difficult to find. If you have trouble finding the lane, go to 
35 Ta Hien Street
, and you'll find the lane opposite of that shop. We also suggest taking an uber or taxi to the hotel from the airport.
Of course, you are free to stay anywhere you like. Just remember to catch a taxi or uber to the venue. And, if you're extra adventurous, try a motorbike uber –an even cheaper and more exciting option!
We are looking forward to meeting and dancing with all of you! If you have any questions before or during the event, please contact our team members for support:
(For English) 
Michael Kagan: 
https://www.facebook.com/michael.kagan1
Viber/Whatsapp: +84 (0) 9718 32 406
(Korean/English/Vietnamese) Kang: https://www.facebook.com/herman.kang.9
Viber/Whatsapp: +84 (0) 1627 353 459
(Spanish/English/Vietnamese) Marc: +84 (0) 1266 928 539
Sincerely Yours,
Vietnam Latin Xperience Team
Vietnam Latin Xperience featuring leading artists in the world of Latin Dance:

SALSA ARTISTS

** Terry & Cecile (France)

** Magna Gopal (USA)

**Garry Portugal (USA)
** Izzat Mr. Fusion (Malaysia)
BACHATA ARTISTS

** Dario & Sara (Spain)

** Micka & Emi (France)

** JT & Ania (Norway)
** Marta (Poland)
KIZOMBA ARTISTS

** Versus (Italy)

** Fred Maestro (France)

** SAS (France)

** Gosia Nowicka (Dubai)
** Nemanja (Estonia)
** Jojo (the Philippines) 
ZOUK ARTIST

** ChinaSoul Zouk (Brazil)
Hanoi, the capital of Vietnam, is known for its centuries-old architecture and a rich culture with Southeast Asian, Chinese and French influences. At its heart is the chaotic Old Quarter, where the narrow streets are roughly arranged by trade. There are many little temples, including Bach Ma, honoring a legendary horse, plus Đồng Xuân Market, selling household goods and street food.
https://www.lonelyplanet.com/vietnam/hanoi
3 Nights of NON-STOP Parties & Fun!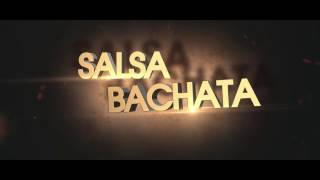 VLX 2017
Artists
DJ's
Bootcamp
Schedule
Workshops
Passes & Hotels
Official Venue
Combo Pass | VLX + DWF
VLX 2017

Check out the promo video!

Artists

Welcome to VietNam Latin Experience! VIETNAM LATIN XPERIENCE 2017 is 6 months away, yet the excitement for the event is spreading all over the Latin community in Vietnam and other countries. We are so happy to invite WORLDWIDE FAMOUS artists coming to us this November to perform, do workshops, bootcamps, and of course dance with us as well.

Bootcamp

For Vietnam Latin Xperience fullpass holder ONLY US$30 per person (50% discount )

Schedule

Info coming soon...

Workshops

Learn from the top international artists

Passes & Hotels

Book your passes and plan in advance for your weekend in Hanoi, vietnam

Combo Pass | VLX + DWF

VLX & DWF bring you COMBO pass. Enjoy 4 Days & 3 Nights in Hanoi & 5 Days & 4 Nights onboard Luxury Cruise in Singapore. Benefits of this pass is whenever you buy this combo you get EARLY BIRD price. Limited passes available! So if you are in Asia & looking for for crazy festival book your COMBO PASS soon!